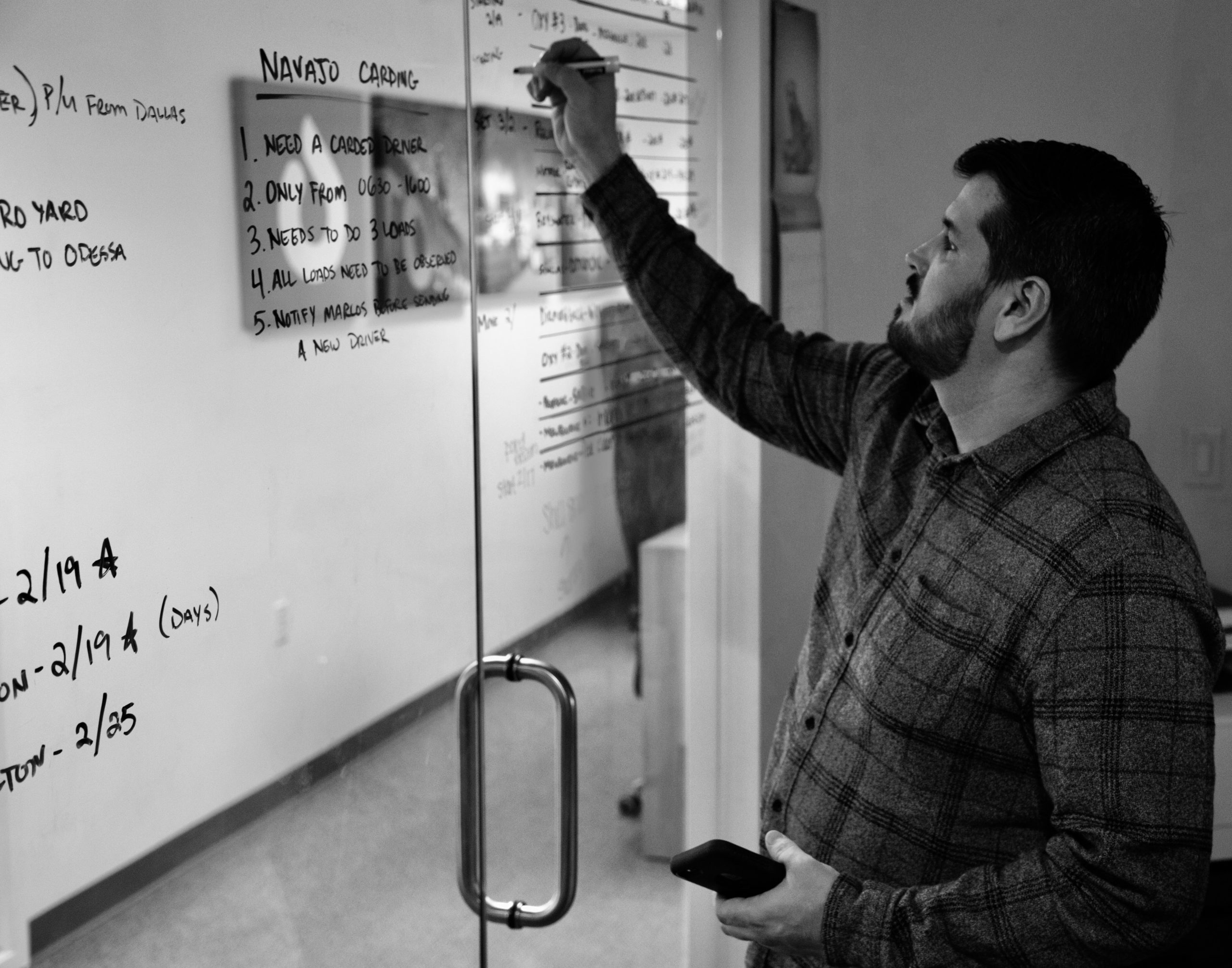 DARIN PALOMBO, VP of Operations
Darin grew up playing football in southern California which developed his competitive nature and strong work ethic. After obtaining his commercial driver's license, Darin drove through the lower forty-eight states, eventually arriving in the oil field. In 2019, Darin was hired as our Dispatch Supervisor. His oil field knowledge and ability to lead under pressure have led to his current role of VP of Operations.
Work precept – Put others in front of yourself, you'll need them to help you succeed.